Dr. Ponciano, Your Top Midtown Toronto Dentist, Treats Patients With Tooth Coloured Fillings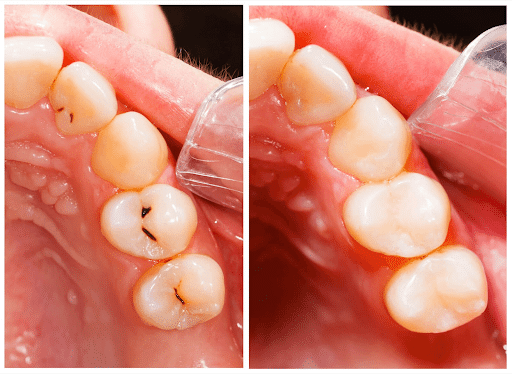 Teeth-colored dental fillings are used at Ponciano Dental to treat patients who have cavities, broken or cracked teeth. The use of dark amalgam fillings are not only unflattering, but they can also place teeth at risk of fracturing. These metal fillings corrode and spread with time, causing broken or missing teeth as well as further decay and are unmistakably unnatural in appearance.
Silver fillings will corrode and leak metal ions into natural tooth structure over time, giving your teeth a dark, almost black look.
Due to the advancements in technology Amalgam fillings have been phased out in favour of white, tooth-colored composite fillings. Dr. Belinda Ponciano uses composite fillings that are tooth-colored and similarly mimic the natural colour of the teeth. Even up close, they can be difficult to detect.